We Have Your Back!
The Community Works Planning Committee recognizes the attributes and/or skills each Committee member exhibited that made the 2017 conference a success. We did an exercise to show how much each committee member contributed — A card stock paper is taped on the back of each person and is headed "Community Works Rocks Because of You!" Their fellow committee members then commented on the paper. See the photos below for what this looks like as people write on the back of each person the value they saw that colleague exhibit.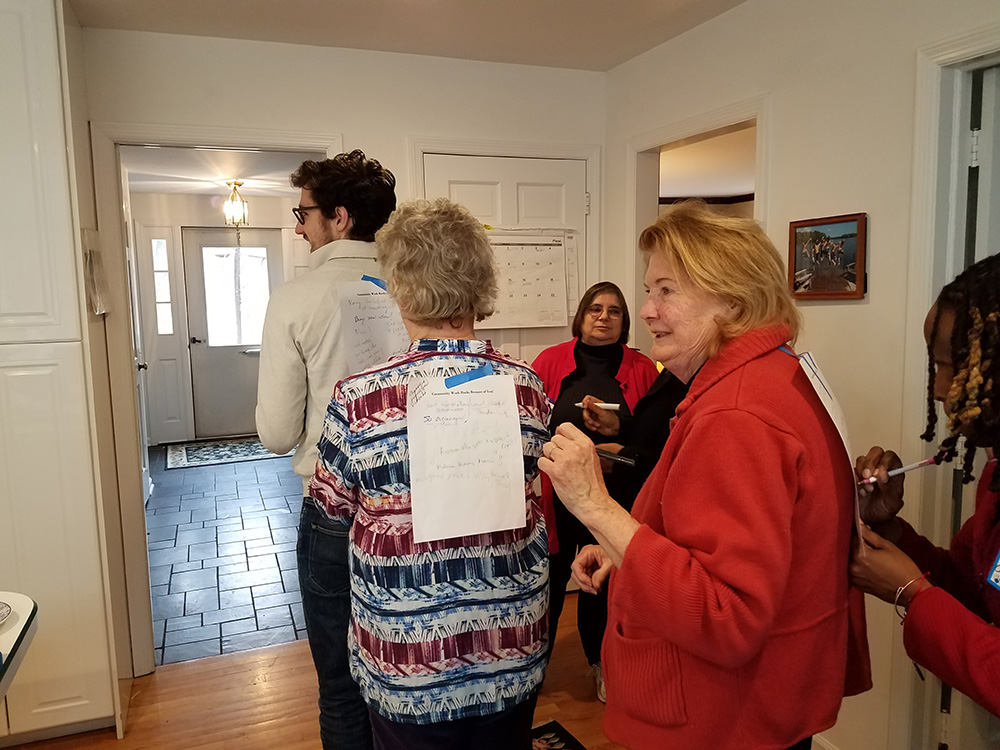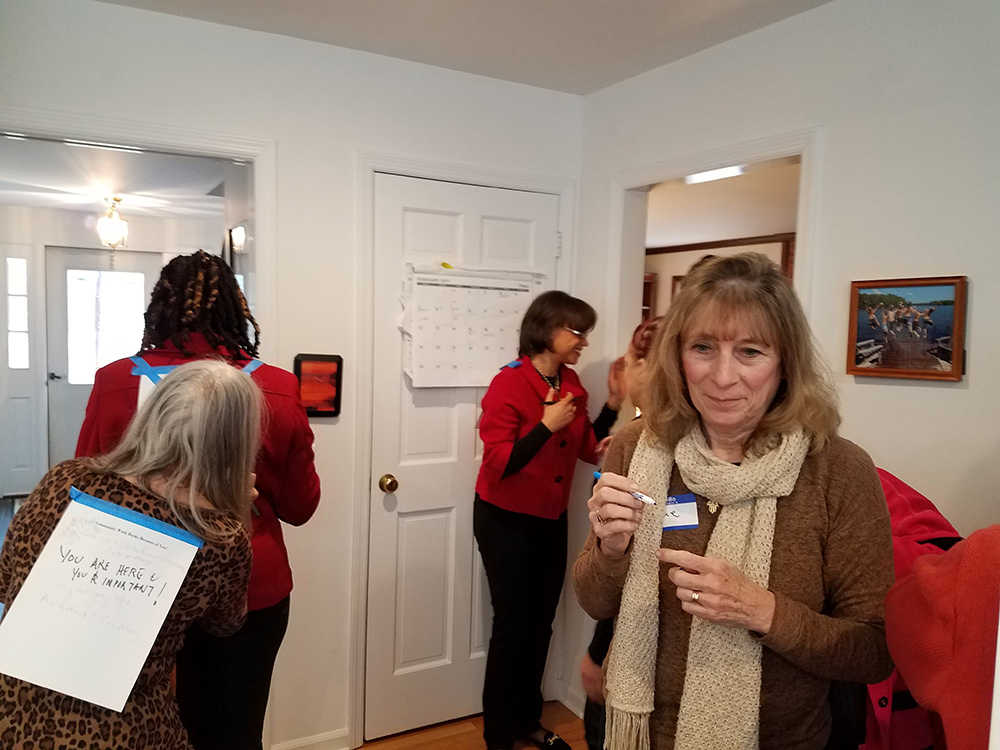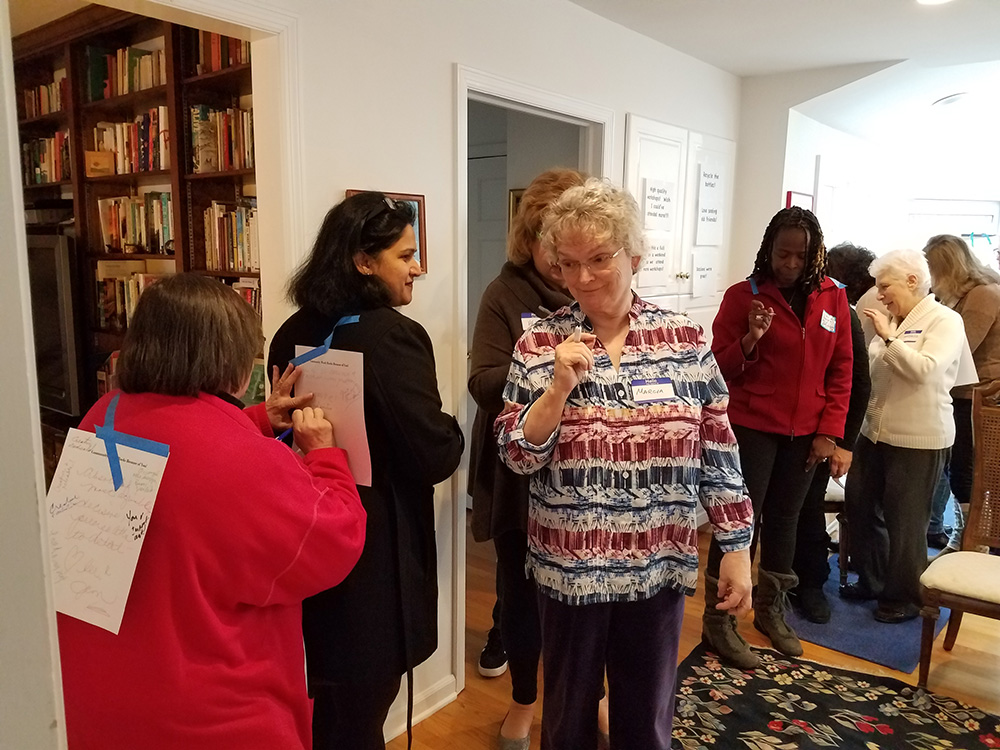 You are invited to join the Princeton Community Works Planning Committee!
The Princeton Community Works Planning Committee includes many volunteers, who serve in various ways in non-profit and volunteer organizations throughout New Jersey.
This dynamic group of professionals gathers weekly to develop a professional, affordable and educational conference in January.
The conference program addresses the educational and training needs of the non-profit community by offering an evening of 20 or more workshops, which covers more than 100 topics in the following categories:
Fundraising
Board Governance
Volunteer Management
Technology
Financial
Skills such as Legal, Leadership, Personal Development, Marketing & PR, and Management
We Appreciate Your Ideas & Help
Do you have ideas regarding educational topics for non-profits? Then please volunteer for the 2017 Conference Planning Committee.
Sign up and we will be contacting you shortly!
You will be put on the list to receive the weekly meeting announcements.
Can't make weekly meetings? Consider volunteering for the night of the conference. Learn more on the How to Get Involved page.
Go to the meeting schedule page.