The International Alliance for Women (TIAW) World of Difference Awards will honor Princeton Community Works' own Marge Smith with a World of Difference award this Friday.
This award recognizes extraordinary women and men from around the world who have contributed to the economic empowerment of women. We received many excellent nominations from every continent and been inspired and humbled by the stories of people like you, leaders of communities, organizations, corporations, regions or countries who have taken action to support women's economic empowerment.
On November 19, the group will be hosting virtual event and honoring the 26 people winning the award.
See the TIAW write-up below on Marge's many accomplishments. Marge, you are amazing!!!
COMMUNITY Awards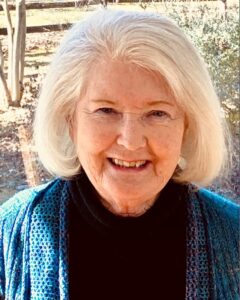 Marge Smith is the best known and most knowledgeable nonprofit leader in the Greater Princeton, NJ area. With a deep commitment to advance the missions of nonprofits, her experience and vision are highly sought-after for hundreds of non-profits.
She has empowered countless women to act on their idea of working in, serving, or creating nonprofits by developing their skills and confidence to do so. Marge is a Nonprofit Consultant, Adjunct Professor at Mercer County Community College and Founder and Chair of Princeton Community Works (PCW), an annual educational conference for individuals and nonprofits that can open economic opportunities as skills are developed, confidence is built, and connections are made. Created in 1999 and solely volunteer run, PCW has impacted more than 12,000 people (80% are women) attending 550 workshops gaining knowledge, valuable networking skills, and contacts.
In 2020 PCW, was named, one of the top US nonprofit conferences to attend by OneCause. Marge has devoted her life to building teams and empowering people, especially women, as a way of creating sustainable positive change in the community. She has served on numerous boards, such as Planned Parenthood of Mercer and Court Appointed Special Advocates (CASA). Among her awards is NJAWBO's Women in Industry Leadership.
Her efforts and leadership have economically impacted the women who return annually to create the conference and attend networking events. Marge served as the Executive Director at YWCA Princeton, starting the Breast Cancer awareness effort and race and a yearly conference for women. She continues to volunteer at the Y in leadership roles focusing on education and women's empowerment.
Visit post on Marge on the group's Facebook page.