For immediate release
Dec. 5, 2017
For more information, contact Marge Smith, 609-213-5673
National Business and Nonprofit Leader – Dr. Randal Pinkett – to Deliver Keynote Presentation at Princeton Community Works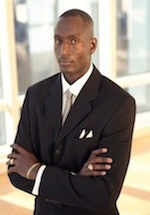 PRINCETON – Entrepreneur, speaker, author, scholar and community servant Randal Pinkett will be the keynote speaker at the Princeton Community Works educational conference on January 29, 2018.
Dr. Pinkett is the co-founder, chairman and CEO of BCT Partners, a management, technology and policy consulting firm based in Newark. BCT Partners works with corporations, government agencies and nonprofit organizations in the areas of housing and community development, economic development, human services, government, healthcare and education. Learn more about Dr. Pinkett on his website.
Princeton Community Works Conference is an educational conference for nonprofit boards, staff and volunteers, held annually to develop skills and foster networking among the nonprofit community. This year's theme is "Accentuate the Positive!" About 25 workshops will be offered on topics such as board and volunteer management, fundraising and finance, strategic planning, and technology.
The conference runs from 5:00 pm – 9:15 pm at the Frist Campus Center, Princeton University. The $40 registration fee includes: general session, 2 professional development workshops, a boxed dinner (vegetarian option available), coffee and snacks, and networking with more than 400 other nonprofit professionals. Note that there is an EARLY BIRD SPECIAL price of $35 per person until December 15. Register Now.
About Princeton Community Works
Designed to enable non-profit boards, staff and volunteers to work together more effectively by networking, fundraising, developing skills and raising community awareness, the popular Princeton Community Works conference, founded in 1995 by Marge Smith, is attended by representatives of more than 200 area nonprofits.
More information and registration information can be found online at the group's website: www.PrincetonCommunityWorks.org. A printable conference brochure is on the website.
Princeton Community Works is grateful to Princeton University for hosting, to the Princeton Rotary for its significant administrative help, to the workshop presenters who donate their time and talents, and to the many volunteers who work each year to produce this community event.