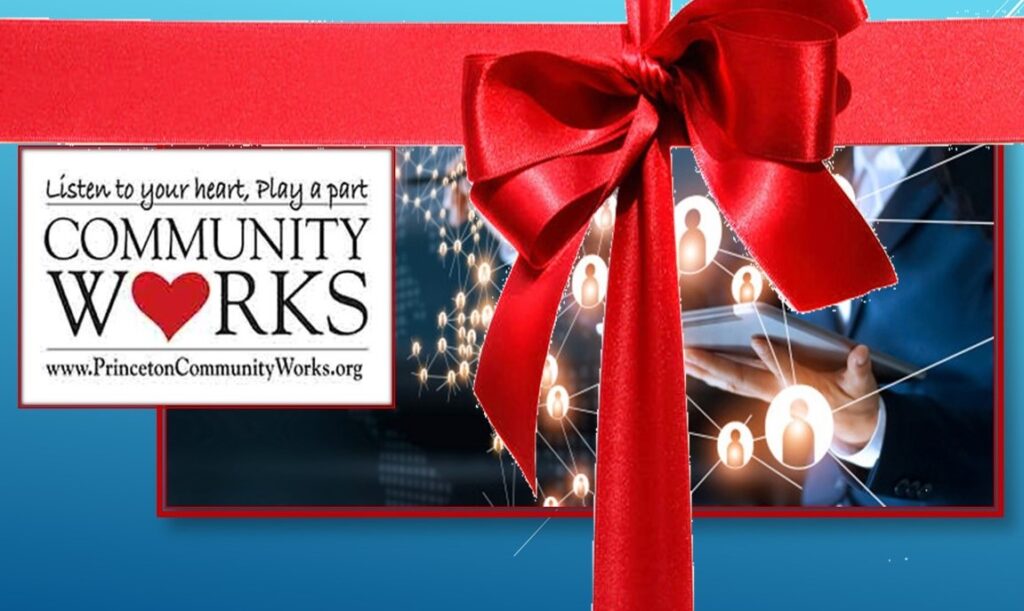 For nonprofits and volunteer organizations, 2020 has been one of extraordinary challenges and has left many of us unprepared and struggling. Some groups and individuals have dug deep and were able to continue and expand their community support!
All these staff and nonprofit volunteers working in time of pandemic and chronic stress deserve our honor and respect as well as a fantastic learning experience. Why not give the Gift of Learning this year? This gift could position your organization or your clients for whatever comes in 2021!
Princeton Community Works Conference 2021 has a gift program for groups – All Access Passes are available for $10 per each staffer or volunteer.
For that one price, an individual can participate in the whole virtual conference which includes a Keynote Address, 3 days of Professional Development Workshops via Zoom (choice of 8 sessions from over 32 workshops), Networking with over 700 other Non-Profit Professionals (in small groups not all at once), and a complete virtual learning experience.
On-demand video learning will be available post-conference.
Happy New Year in 2021!